About TrendyBay
Trendybay is a retail division on the behalf of Fuzhou Qingzheng International Co., Ltd (USCC: 91350104MA31P7WH1U). We are also a team of hyped style lovers and fashion designers. At TrendyBay, we launch new original designs each week. At an affordable price, you can enjoy the best experience of a trendy lifestyle.
Focus on Design and Quality
Located in the source manufacturing area of sneakers, we are aiming to offer the most cost-effective price as much as we can. Being tired of stereotyped shoes, we are only selecting the ultra-stylish and originally designed models. Every week, we will publish new SKUs to catch the trends. 
Besides designs, we also care about the durability and sustainability of the materials. The sneakers we selected are all made from eco-friendly material, without harmful odor or allergen.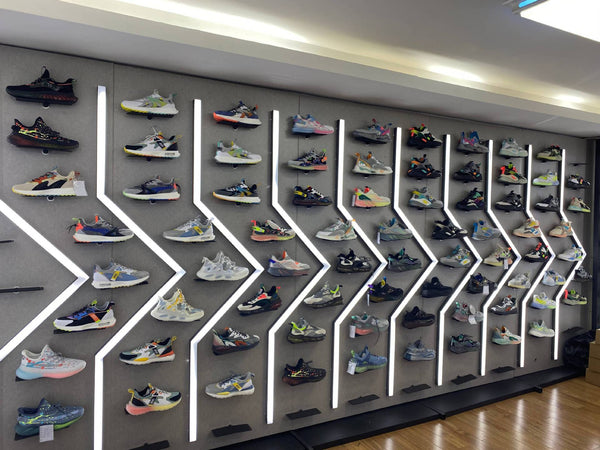 Customer First
As a startup shop, we cherish every feedback and suggestion from our customers. We are trying to improve our user experience and support service based on your opinion. You can reach out to us anytime via phone call, email, and WhatsApp as well. If you are unsatisfied with our products or any other complaints, our support team will assist you to deal with replacement, refund, and offer other compensation based on our policy.
Let's do business together
Near the manufacturing plant, our sales team is professional in sneakers production and all the relative workmanship. Now we are also taking wholesale orders and even custom designs with private labels. So if you would like to create unique sneakers for your brand, just feel free to contact us. We are more than happy to work with B2B customers from worldwide.